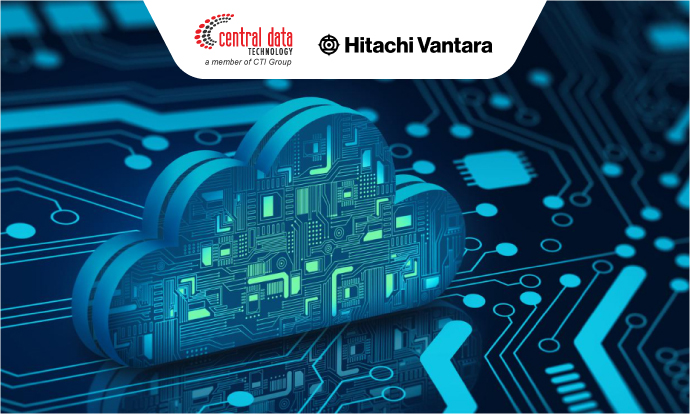 Hybrid cloud has become the primary choice for many businesses because it offers high flexibility. It provides businesses with the ability to combine public, private, and on-premise infrastructure, allowing them to adapt quickly to dynamic market changes without requiring large investments like traditional infrastructure. 
However, despite its flexibility, hybrid cloud management can become complicated as data volumes grow rapidly. Modern businesses face demands to manage data more efficiently and securely. Therefore, companies need sophisticated hybrid cloud management solutions to make full use of the hybrid cloud's potential. 
To address this challenge, Hitachi Vantara and Microsoft Azure recently collaborated and launched innovative products such as Hitachi Unified Compute Platform (UCP) for Azure Stack HCI. This product can help businesses better manage their data and become more efficient in using hybrid cloud. 
Want to know how this combination of solutions can transform hybrid cloud management? Read the full details in the following article. 
Hitachi Vantara Collaboration with Microsoft Azure Presents Hybrid Cloud Management Transformation
Hitachi Vantara, a subsidiary of Hitachi that provides modern infrastructure services, data management, and digital solutions, announced an advanced collaboration with Microsoft through the launch of Hitachi Unified Compute Platform (UCP) for Azure Stack HCI. 
This new joint solution is claimed to combine the service capabilities of the Azure cloud with the scalable benefits and flexibility provided by Hitachi UCP cloud infrastructure. 
This capability enables businesses to consistently and efficiently run data workloads across on-premises data centers, cloud environments, or the edge, while still being able to leverage flexibility according to business needs. 
Additionally, the solution leverages intelligent automation, advanced analytics, and provides a 'single pane of glass' view that offers better visibility into data, making it easier to manage hybrid cloud infrastructure. 
Through collaboration with Microsoft, as well as an end-to-end systems engineering approach, Hitachi Vantara can help optimize customers' cloud architectures for better data utilization, lower operating costs, and improved application performance and user experience. 
How Does Hitachi Vantara Integration into Microsoft Azure Make Hybrid Cloud Management Easier?
The integration of Hitachi Vantara into Microsoft Azure is a strategic step that makes hybrid cloud management easier. Here are some reasons how this integration makes hybrid cloud management easier: 
Infrastructure Consolidation
The integration of Hitachi Vantara and Microsoft Azure allows companies to consolidate their infrastructure. Additionally, companies can store data and applications in the Azure public cloud while leveraging Hitachi Vantara's data storage and infrastructure solutions for on-premises needs. This helps in reducing infrastructure complexity, optimizing resource usage, and saving operational costs. 
Single Platform
With this integration, companies can manage hybrid cloud environments through a single platform. They can monitor and control resources in the Azure cloud and within on-premises data centers more efficiently. This makes it easy to manage, monitor, and automate cloud operations. 
Security and Compliance
Azure offers a variety of powerful security and compliance tools. With the integration of Hitachi Vantara, companies can leverage high-level security infrastructure and technology to protect their data, including strict access management and strong data encryption. 
Scalability and Flexibility
This enables companies to scale their resources according to their needs. They can easily increase or decrease cloud capacity according to business needs, providing greater flexibility. 
Disaster Recovery
With the combination of Hitachi Vantara and Azure solutions, companies can implement a robust disaster recovery strategy, including cloud backup and rapid recovery in emergency situations. 
Benefits of Hitachi Vantara Integration for Microsoft Azure Hybrid Cloud Users
The new hybrid cloud solution from Hitachi Vantara, known as Hitachi UCP for Azure Stack HCI, is now generally available and can be obtained through Central Data Technology (CDT), an authorized partner in Indonesia. Hitachi UCP integration for Azure Stack HCI offers various key benefits for businesses, including the following. 
Flexibility and Choice
Hitachi UCP for Azure Stack HCI supports a variety of validated configurations that enhance hybrid cloud portfolios and expand the possibilities of modern application infrastructure. These configurations include architectures supported by Hitachi Virtual Storage Platform (VSP). Additionally, you have the option to purchase an Azure solution with the Hitachi EverFlex infrastructure-as-a-service subscription model, providing greater scalability and usage-based billing. 
Scalability
You can deploy the new UCP hybrid cloud solution with just one Hitachi server and expand it to up to 16 nodes. This scalability enables businesses to take advantage of various configurations and data management optimized for specific analytics and requirements. 
Global Reach
Industries such as manufacturing, finance, retail, telecommunications, healthcare, media, and entertainment benefit from Hitachi Vantara's deep domain experience, meeting specific business needs and compliance requirements in these industries. Additionally, Hitachi has a leading supply chain and worldwide installation services to deliver a powerful and comprehensive Azure hybrid cloud experience globally. 
Get Hitachi Vantara Only at CDT
Central Data Technology (CDT), as the authorized partner of Hitachi Vantara in Indonesia, will provide Hitachi UCP solutions for Azure Stack HCI tailored to your business needs. Supported by a professional, experienced, and certified IT team, CDT will assist you through the stages of consultation, deployment, management, and after-sales support to ensure a smooth implementation of the Hitachi Vantara solution. 
Interested in using the Hitachi Vantara solution? Contact us immediately by clicking the following link. 
Author: Ary Adianto 
Content Writers CTI Group