Cloud security is mandatory for companies in the digital era because it stores data and information, as well as protect it from cyber threats. One of these cybercrimes can result in the loss of access to critical data and information, as well as severe financial losses. 
As a result, it is critical for businesses to deploy sufficient mitigation techniques to protect cloud security. One option is to keep the system and software up to date with the latest patches. 
In this article, we will discover the top 10 strategies to protect your cloud security from any cyber threats. 
1. Use the Security Framework
When migrating to the cloud, it's critical to connect your security program with your security architecture, as easy as it sounds but often missed. You can use the National Institute of Standards and Technology (NIST) Ransomware Risk Management, A Cyber Security Framework Profile (CSF) to improve the security, risk management, and resilience of your corporate network. 
2. System Patching and Hardening
Ransomware infects corporate networks via unpatched and insecure systems and applications. Rapidly detect and repair vulnerabilities so that businesses are less vulnerable to ransomware assaults. Amazon Inspector and AWS Systems Manager Patch Manager can help reduce vulnerability through automatic identification and patching. 
3. Eliminate Long-Lived Credentials
Remove the old credentials and replace them with IAM roles and IAM Roles Anywhere. Additionally, inventory all AWS accounts, re-arrange access, and enable multifactor authentication (MFA) for users. 
4. Use the AWS VP Design Pattern and the Multi-account Topology
Control and monitor traffic, as well as apply network planning and administration, multi-account architecture, and AWS VPC design guidelines, to prevent ransomware assaults. 
5. Use Unalterable Infrastructure
Implement immutable infrastructure without human access to limit the risk of errors while dealing with essential systems and data. In addition, use EC2 Image Builder to create pipelined AMIs so you can control your infrastructure as your business grows. 
Also Read: Check out the following 6 ways to ensure your application security 
6. Implement Centralized Monitoring and Logging
The security team detects unauthorized behaviour using log collections and search tools. As a result, it is strongly advised to develop a security team that is experienced with workflows that relate to Security Information and Event Management (SIEM). 
Furthermore, it is critical to establish early detection of any network activity to avoid ransomware assaults. Configure automatic security alerts for threats or undetected behavior. 
7. Implement the Backup and Restore Strategy
Always backup crucial and sensitive data to protect it against ransomware threats. Several approaches, including data classification and identification, can be used to determine RTO and RPO during the recovery process. To design and deploy robust apps, you can use AWS services such as AWS Backup and AWS Elastic Disaster Recovery. 
8. Prepare Incident Response Planning and Training
Even though AWS provides policy and procedure automation to improve detection time, response time, and attack surface reduction, customers must still put up their own policies and procedures. Begin by simulating incident response situations to determine the most effective and efficient method. 
The AWS Security Incident Response Simulation service from AWS Professional Services can assist you in testing your incident response scenarios and speed in a safe and risk-free manner. 
9. Apply Self Assessments
AWS Well-Architected and AWS Security Hub Foundation Security give tools to assist in the development of a secure, high-performance, robust, and efficient infrastructure on AWS. This tool can also be examined on a regular basis to identify high-risk issues and track required fixes. 
10. Automate Security Safeguards and Response Actions
One of the most important scaling methods for the security team is the development of automatic patches for found security concerns. Perform automated remediation using Amazon EventBridge and AWS Lambda to eliminate security concerns and increase MTTR while enhancing work efficiency. 
AWS Security, the Best Option to Protect Cloud Security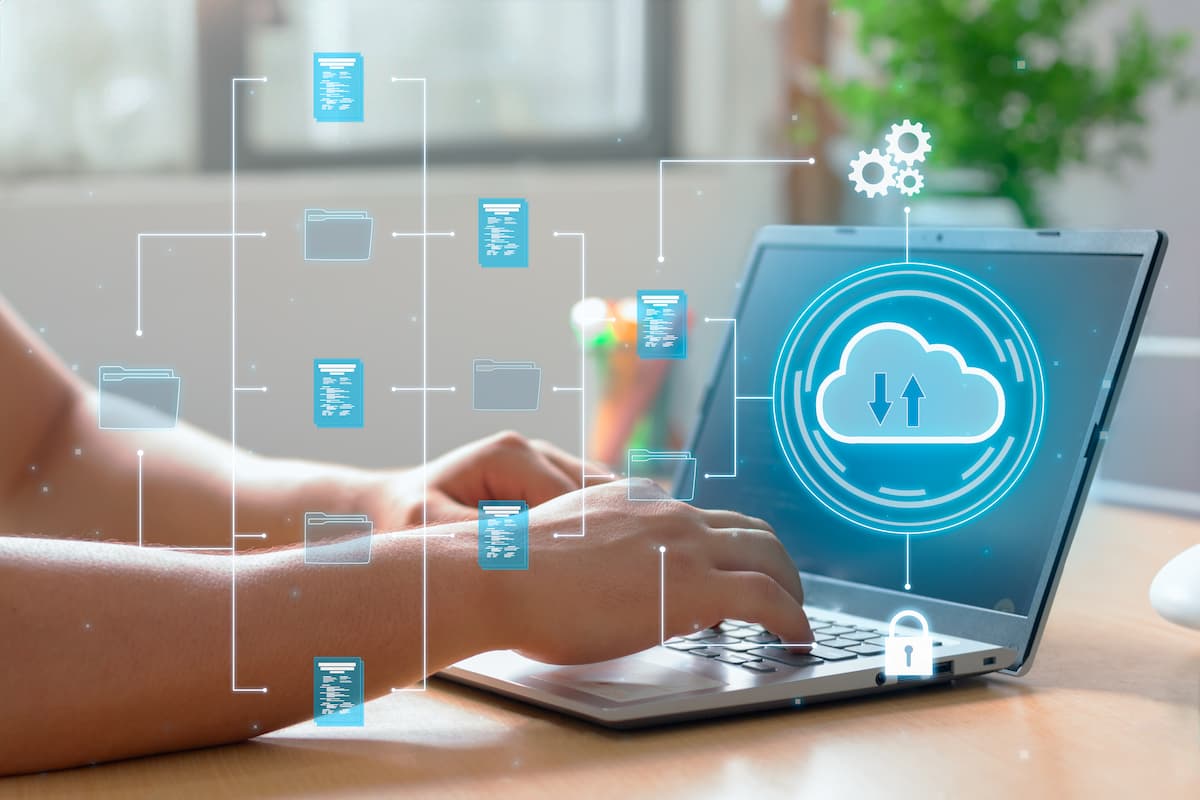 You can leverage AWS Security's cloud security solution to gain the greatest outcomes from implementing the ten strategies listed above. AWS Security is a set of services provided by Amazon Web Services (AWS) to ensure the security and privacy of data kept in the AWS Cloud. AWS security services include access control, monitoring, data encryption, threat detection, and infrastructure protection against cyberattacks. 
AWS also provides a variety of automation tools and capabilities to assist clients in automating security chores and ensuring that their environment remains safe and secure. Surprisingly, you no longer need to be concerned about unexpected charges because AWS Security allows you to just pay for the services you utilize. here are five other benefits of AWS Security. 
1. Data Visibility Management
Control the location and access to data, as well as the resources that businesses apply, to ensure safety and security. 
2. Security System Automation
Automate security systems to limit the possibility of human error while configuring them. 
3. Strict Data Privacy and Security
Data encryption to prevent ransomware attacks. 
4. Integrated with AWS Services
Integrates with other AWS services as well as AWS's experienced and trusted consulting services to guarantee you have the best cloud experience. 
5. Security and Compliance Controls
Assuring and assisting you to always use AWS Security services in accordance with AWS compliance standards. 
Get the Best Protection Strategy from AWS Security Only at CDT
Don't let your cloud security become a victim of cyber threats; instead, implement AWS Security's best cybersecurity defense approach. Central Data Technology (CDT), as AWS-Partner of The Year Indonesia 2022, will assist you in implementing the optimal ransomware prevention approach, from consultation to after-sales support, avoiding trial and error. Are you ready to safeguard your company? Click here to contact us. 
Author: Wilsa Azmalia Putri-Content Writer CTI Group 
Translation: Ervina Anggraini-Content Writer CTI Group