AWS storage services are used by millions of customers to modernize their business, boost agility, reduce costs, and speed up innovation.
What Is Storage Services?
AWS storage service provides data storage solutions. While you focus on innovation, we will handle the majority of the complex aspects of long-term bulk data storage, including hardware costs, security, data integrity & data backup, and application migration & modernization.
Benefits of Storage Services on AWS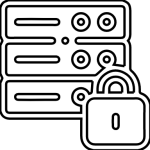 Secure Your Storage
AWS supports more security standards and compliance certifications than any other cloud provider to help customers satisfy requirements for virtually every regulatory agency around the globe.
Access the Storage You Need Faster
Make resources available in minutes, not weeks. Speed time to market, avoid complex capacity planning, and reduce over-provisioning with just a few clicks.
Reduce Storage Spend
Minimize your total cost of ownership (TCO) with managed services that eliminate infrastructure maintenance. Optimize your storage costs based on how frequently and quickly you need to access your data.
Fuel Innovation with New Insights
Choose from a variety of tools to get more from your data and accelerate new product and service delivery. Run big data analytics, artificial intelligence (AI), machine learning (ML), high-performance computing (HPC), and media processing applications on all your cloud data.
What Can AWS Do to Evolve Your Storage?
Migrate Applications to AWS
Lift and shift your existing workloads to AWS quickly using like-for-like storage for simple cloud migration. Move your network-attached storage (NAS), storage area network (SAN), and Hadoop workloads as-is with AWS services, and evolve at your own pace.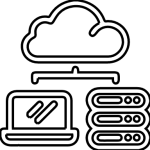 Build Data Lakes
Consolidate your data so it's easier to model and analyze. Use Amazon S3 to build a secure, durable, and scalable data lake. Take advantage of its integration with a wide range of services for analytics and ML.
Modernize Application Development
Build cloud-native applications and get to market faster with a microservices architecture and more. Choose AWS storage services that persist and share data from your AWS containers and serverless applications.
Scalability
Extend secondary storage targets to the cloud to address exponential data growth. Migrate copies of on-premises data to AWS and protect applications already in the cloud with services from AWS and AWS Partners.
Archive to the Cloud
Meet long-term retention requirements with AWS storage services. Manage compliance and digital preservation with services that provide security, reliability, unlimited scalability, and 99.999999999% durability. Access data faster than on-premises tape.
Process Data at Disconnected Edge Locations
Run applications in disconnected or ruggedized edge locations with AWS physical devices. Collect and process data and migrate it to the cloud with products that perform in even the most rugged and austere environments.
Advanced Authorized Partner
PT Central Data Technology (CDT) is a subsidiary of the CTI Group has been authorized as an AWS advanced authorized partner in Indonesia.
Professional IT experts have assisted 150++ customers from variety of industries in Indonesia, Myanmar, UK, and other countries in the world in deploying solutions to support business operations.
CDT IT specialists are certified to assure solution quality before and after implementation.
Manage Your Business With Us!