Traditional Backup is Inefficient!
Use AWS to Build a Backup and Disaster Recovery Solution
With AWS Backup & Disaster Recovery, you can protect your business data with the highest levels of resilience and security, as well as data transfer techniques that reduce downtime
What is AWS Backup & Disaster Recovery
Traditional backup techniques are deemed outdated due to the exponential expansion of data globally, making backups more complex than ever. The cloud backup solution is now widely used since it provides higher scalability and reduces downtime.
Amazon Web Services (AWS) offers storage, data transmission methods, and reduced downtime to help you build data protection solutions with unrivaled security and resiliency. The AWS partner network supports AWS Backup for storage and backup, ensuring that your data is well-managed and unaffected in the case of a disaster.
Benefits of AWS Cloud Backup & Disaster Recovery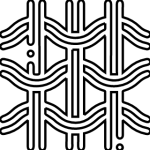 Data Durability
Protect your backups with 99.999999999% data durability in one AWS region are used to make and store all copies of data transferred to Amazon S3 and Amazon S3 Glacier.
Flexibility & Scalability
Increase operational flexibility, innovation, and business agility by improving backups in minutes as data requirements change.
More Cost Efficient
Get a quotation for customized backup and recovery with just US$0.025 per GB backup to Amazon S3 (Jakarta region), cost management tools, and data lifecycle policies.
Backup of All Data Types
Backup all types of data, ensuring that data is available alongside industry-leading scalability, availability, robustness, and security.
Security and Compliance
Manage access, activity detection, data encryption, and audits for all regulatory requirements.
Different Data Transfer Methods
Streamline data transfer across the internet, transfer petabytes to exabytes of offline data, and set up AWS Storage Gateway.
Advanced Authorized Partner
PT Central Data Technology (CDT) is a subsidiary of the CTI Group has been authorized as an AWS advanced authorized partner in Indonesia.
Professional IT experts have assisted 150++ customers from variety of industries in Indonesia, Myanmar, UK, and other countries in the world in deploying solutions to support business operations.
CDT IT specialists are certified to assure solution quality before and after implementation.
Manage Your Business With Us!