Enterprise Application Access
Scale remote access with faster improvement in workforce and high security access with ZTNA
Secure access with advanced protection with Akamai
About Enterprise Application Access
Adapt to Sudden Workforce Changes
In a matter of minutes, you can set up new applications and users through a single portal.
Make Smart Decisions About Access
Get real-time signals about the user, device and more from the most intelligent edge platform.
Reduce Cost, Complexity, and Risk
Simplify with a cloud-delivered service — no virtual or physical appliances to maintain.
Benefits of Enterprise Application Access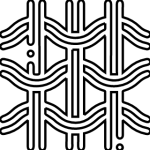 App-Based Access
Give the right users precise access to the right apps — not the entire network.
Adaptive Access Controls
Get near real-time security signals and risk scores to automatically protect your apps.
Zero Trust Network Acccess (ZTNA) as a Service
Eliminate operational costs and technical debt from maintaining VPNs and other appliances.
Multi-Cloud Flexibility
Control access to apps across AWS, Azure, Google Cloud & your infrastructure via one secure portal.
Third-Party Access
Make M&A changes and contractor access easy without costly changes to the network or architecture.
Identity & Context-Aware
Use multiple signals in real time: identification, device security, threat intelligence and more.

The venture studio introduces Akamai's Zero Trust solution, combining flexibility and protection for both internal and external networks
The Pokemon Company eliminates VPN, improves security posture, and reduces security team workload with Akamai Secure Internet Access Enterprise 
Advanced Authorized Partner
PT Central Data Technology (CDT) is a subsidiary of the CTI Group has been authorized as an Akamai advanced authorized partner in Indonesia.
Professional IT experts have assisted 150++ customers from variety of industries in Indonesia, Myanmar, UK, and other countries in the world in deploying solutions to support business operations.
CDT IT specialists are certified to assure solution quality before and after implementation.
Manage Your Business With Us!
See More Akamai Solutions