API & Application Security
One-stop, zero-compromise security management with high protection for customer's websites, applications, and APIs.
Get API & Apps protection with Akamai
About API & Application Security
In today's connected world, security management that includes application security, along with website security and API security like Web Application and API Protection (WAAP) is becoming more critical for business success. However, securing digital properties amid cloud journeys, modern DevOps practices, and constantly changing applications introduces new complexities and challenges. Deploying a holistic web application and API protection solution strengthens your security posture by adaptively updating protections and proactively delivering insights on targeted vulnerabilities.
Benefits of API & Application Security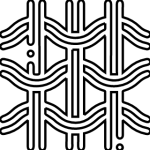 Adaptive Protections with Fast Onboarding Process
Automatically and effortlessly pushes the latest protections for your apps and APIs, with simple configuration workflow.

Advanced API Discovery
Manage risk from new or previously unknown APIs while monitoring for malicious payloads.
Deep Attack Visibility
Custom dashboards, real-time alerts, and SIEM integration help you investigate and triage attacks.
Advanced Security Management
Optional advanced controls with more configuration and automation flexibility.
Bot Mitigation
Detect and mitigate unwanted bot activity before it becomes a larger, more complicated problem.
DDoS Protection
Instantly drop network-layer DDoS attacks. Respond to application-layer attacks within seconds.
Finanstra Ushers in The Future of Banking - Securely
Fintech leader protects open finance apps and APIs with Akamai
Xcaret's Travel Sites Stay Fast and Secure with Akamai's Security Solution
Mexican tourism giant Group Xcaret relies on Akamai for app and API protection, bot migration, fast and seamless site delivery
Advanced Authorized Partner
PT Central Data Technology (CDT) is a subsidiary of the CTI Group has been authorized as an Akamai advanced authorized partner in Indonesia.
Professional IT experts have assisted 150++ customers from variety of industries in Indonesia, Myanmar, UK, and other countries in the world in deploying solutions to support business operations.
CDT IT specialists are certified to assure solution quality before and after implementation.
Manage Your Business With Us!
See More Akamai Solutions