Effective IT solutions are the ideal choice to achieve your
digital transformation goals.
In the modern environment, it's essential for businesses to work together to ensure applications are secure. CDT's security solutions allow you to take a preventative approach against cyber threats by helping you keep tabs on potential weak spots, reduce impact in the event of an attack, and build a more powerful defense to keep your most critical assets secure. Additionally, you can tailor our security solutions to fit your specific requirements.
Cloud technology opens the door to new innovations, promoting emerging markets like cloud-native development. CDT is a cloud expert with certified teams, so we see this as an opportunity to help businesses reap the benefits of the cloud by providing a variety of cloud-based solutions. Our competence has also earned the reputation of AWS Advanced Consulting Partner of the year 2022, AWS Security Expert, AWS Migration consultant, AWS Infrastructure provider, AWS Analytics, and AWS DevOps specialty.
Observability in IT refers to the practice of monitoring and analyzing system and application performance in real-time. It provides insight into the behavior and health of software systems, helping organizations detect and resolve issues quickly and effectively. CDT can help using observability in business and can ensure yours IT systems are performing optimally, identify and resolve problems before they impact customers, and improve overall reliability and customer satisfaction.
NUMBER ONE IT SERVICE DELIVERY
Guarantee the best quality of IT service delivery with every stage delivery involves many IT experts' role and ensure that service-level agreement (SLA) is applied.
EXCELLENT CUSTOMER SERVICES
24/7 customer response center, and many other convenient services were given fulfill customer requirement in today's digital era.
YEARS OF EXPERIENCE EXPERTS
With years of experience and numerous of project portfolios, professional IT experts will measure and manage risk to ensure accuracy in implementing solutions into customer's IT environment.
From the beginning, we chose AWS as our cloud-based service. We utilize several AWS such as Amazon EC2, Amazon RDS, Amazon ECS for Kubernetes and also Amazon S3 to support our main business.
AWS provides services that make our lives much easier, the transition was extremely smooth, everything was automatic, and the experience validated our decision to go with AWS. AWS builds its services with industry best practices, and the architecture is in place to help us design an appropriately secure application environment. And special thanks CDT team for their great support. Keep up the good work CDT Team!
PT. Indo Media Investama (Gaspol! by IMI)
All the services provided by AWS help us to build a flexible, reliable, secure, and scalable. We utilize several AWS Services such as Amazon EC2, Amazon S3, RDS PostgreSQL, Amazon EKS, AWS Lambda, Amazon CloudFront and many more to provide the best solution for our customer.
As AWS Representative, CDT Team was really helpful in providing some input for resulting the best solution. CDT Team also willing to give a detail explanation for services that we need to use. I hope together our company and CDT can grow big and support each other.
PT Intersolusi Teknologi Asia (BTS.id)
During our migration SAP to AWS, CDT has been an invaluable partner. They assisted us in identifying applications for migration, managing maintenance, and optimizing our costs within the AWS environment. We utilized some of AWS services such as Amazon EC2, Amazon RDS, Amazon ElastiCache and several AWS services to support our core application/system.
The result has been significant cost savings while improving the performance of our applications. CDT has also played a crucial role in auditing and evaluating our AWS architecture, helping us identify potential issues and security risks. They provided concrete and practical solutions to address these challenges, and we feel more confident in our infrastructure thanks to their assistance.
(Head of Information Technology)
We're using quite many AWS services such as Amazon EC2. S3 and RDS on the compute sector, with also utilizing Amazon WAF on security side to support many client's digital products for more than 3 years.
All of the current services we used are run smooth and stable, and make us feel confidence to propose more good features that may fit with our client's need.
We also appreciate CDT team that help to give us some suggestion or recommendation about which services are good to fulfill our customer or our prospect need.
Hope we can have long relationship and grow together to achieve more good result in the future.
Ungu.in has 305K visitors per month and maintaining availability is a top priority. The significant issue we encounter is that Ungu.in often went "down" during spikes in user traffic. CDT has truly provided the right solution. We utilize several AWS services including EC2, Amazon S3, ECS, ELB to support our core system. We also using AWS services such as CodeCommit, CodePipeline, CodeBuild, and CodeDeploy to enable our automation projects that use CI/CD methodology.
CDT helped us design and implement a robust cloud infrastructure on AWS. They are not only professional, but also very collaborative! The CDT team was very humble and flexible for listening to our needs. With an impressive portfolio of AWS certifications, we felt that CDT was the best IT Solutions Provider. We can now maintain the availability of Ungu.in and provide a better experience to our users. Thank you, CDT!
Using AWS as the home for my applications has truly become the gold standard in the industry. We are utilizing several AWS services to support our application such as AWS EC2, AWS EBS, NAT Gateway, Cloudwatch, and also Cloudtrail.
With the presence of the AWS representative team in Indonesia, specifically Central Data Technology, my workflow has been significantly simplified, allowing me to effortlessly attain the industry's gold standard.
CDT really helped us in our implementation and migration process to AWS Services. The solutions offered CDT Expert Team are exactly what we need with more security and scalability but still very efficient setup. Moving from traditional Cloud VM to AWS Services as EC2, S3 and RDS gave us lot of benefits, now our system run faster and more responsive, and with the security and scalability that provided by AWS Services gives us more confident and comfort in running our business. All the migration process, from analyzing our current system, our expectation and our needs until our system live in AWS Service, goes smoothly without any problem. CDT Team was very helpful, communicative and cooperative
(Lead of Information Technology)
PT Wagon Dagang Indonesia (Wagon)
In our opinion, migrating to AWS was a good call. After migrating to AWS and utilizing its services such as EC2, RDS for MySQL, Amplify, S3, ECR, EKS, SES, and Route 53, our system runs smoother and they also allow us to put our mail server on EC2.
We really thank CDT team for their great support in helping us from the migration process, until post-migration and also for daily support and questions.
I hope together RIORS and CDT can grow big and support each other
Keep up the good work CDT team!
After migrating to AWS cloud and utilize several services such as Amazon EC2, RDS, and ALB, currently our system run more smoothly than before, and it also help to optimize our application development. What a great support from CDT, our migration process run smoothly without any problem. They have experienced technician that support us and help us through all the process. Every personnel very friendly and supportive. CDT was also very supportive by providing endless assistance during trial and implementation. I hope together Urun-RI and CDT can grow big together and support each other.
(CHIEF TECHNOLOGY OFFICER)
Padma Bahtera Medical Centre is developing business using AWS services such as EC2, EBS, S3, ELB, VPC and Cloudformation, we are also planning to utilize other AWS services as we scale our business in the future. We had a great experience with CDT from initial contact through project completion.
CDT was not the first AWS affiliate I spoke with and I was comparatively impressed. Specifically, the speed of response and execution of the project proposal from the sales team, the tailoring/understanding/recommendations for the identified solution and execution of the plan was all completed at or above expectation. We will plan to utilize CDT services again for our future AWS configuration needs and would be happy to recommend them for anyone needing similar local services for AWS implementation, migration, incremental performance improvement or devops execution.
PADMA BAHTERA MEDICAL CENTRE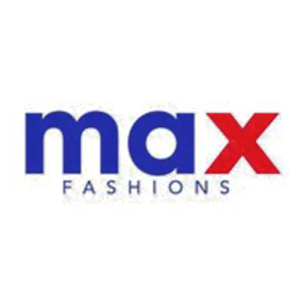 CDT helps us on implementing our cloud server on AWS. During this project they are very helpful, informative, and communicative. Even though we don't have any experience with AWS, our project can Go Live smoothly & on time as well we are able to upgrade our knowledge on cloud with the guide of CDT.
We use cloud server on AWS as our alternative of on-premise server. AWS and CDT service help us to deploy and roll out our new entity easily. Project can Go Live faster so we can focus on other project as well make our team more productive.
LANDMARK RETAIL TRADING (MAX FASHION)
After migrating to the AWS platform, the efficacy of the server space is more effective and infinite, and clients can 100% control it. AWS provides a variety of user-friendly methods for monitoring server activity. Without a doubt. CDT's help has been excellent thus far, with prompt responses.
Logisklik is a logistic startup company, and we are delighted for AWS's cloud infrastructure and DevOps capabilities, which are highly reliable and cost-effective. Furthermore, CDT's Solution Architect Team is capable of meeting our requirements by providing the best and most suitable AWS product. The AWS installation procedure is fast and easy, and our production environment is ready to use in less than a week. Not only that, but our DevOps team was assisted by a Cloud Expert from CDT in implementing a CI/CD pipeline in an AWS environment.
HILARIUS WILSON S.KOM, M.KOM
PT LOGISKLIK GEMILANG INDONESIA
The AWS Cloud architecture for web server, web application and etc that implemented on AWS provides a significant increase in application performance as well as provides cost efficiency guidance and Cloud Adoption. In this case, Central Data Technology provides good services with services in accordance with the Scope, CDT helps MPM in the process of implementing cloud technology.
(IT DIGITAL ENABLEMENT MANAGER)
PT MITRA PINASTHIKA MUSTIKA, TBK
While working together with CDT in implementing our servers on AWS, CDT was very helpful and communicative, so the process ran smoothly. CDT team did not only guide but also provide every information we need. The transformation we felt, after moving our email server to AWS, not only it is more stable but also the performance is faster, more consistent, and more secured, not to mention that the cost is below the budget that has been prepared. Thank you, AWS!
To support our business that requires a scalable, flexible, and high available platform, AWS has excellent performance with a pay-as-you-go pricing scheme. Together with CDT, we get the best services which are helpful and responsive, as well as ready to help at any time, fast response, friendly, full support, detailed information on features that we can use as a start-up company and be objective in providing alternative solutions to various challenge that arise in our application.
The greatest impact of COVID-29 to the education industry is that we stopped all face to face learning. Therefore, we must find a trusted partner to help us deploy adequate servers to conduct online examinations.
CDT is a trusted partner of AWS that gives us end-to-end solutions and services that enable us to conduct online examinations properly.
(IT SUPPORT SMKS MANDALAHAYU 1)
The key point in the hospitality industry is having a fast and secure web server, and we can achieve all those needs after running AWS Service delivered by CDT. As a trusted AWS partner, CDT provides responsive and solutional end-to-end service, giving us faster speed and mode secure web server than before.
PANORAMA HOSPITALITY MANAGEMENT
In the e-commerce logistics industry, speed is essential! With AWS, we can deploy hundreds of servers to production in only one week, and AWS can also scale out the environment automatically. As a partner of AWS, CDT proactively helps us in implementing the right architecture.
PT TRI ADI BERSAMA (ANTERAJA)
Since using AWS in July 2019, the performance of our SAP ERP ECC application has improved to be more flexible, adaptive, and reliable. This allows our IT team to focus more on improving the business process. Additionally, CDT is chosen as a partner because of their expertise and continuous support to help us achieve digital transformation in VIVERE Group.
PT GEMA GRAHA SARANA (VIVERE GROUP)
Life at Central Data Technology